Performing Tribute 9/11: Ordinary People, Remarkable Stories is an extraordinary theatre production that weaves together the perspectives of ten individuals who were separately yet directly impacted by the events of 9/11— family members who lost loved ones; survivors of the North and South Towers; an evacuated area resident; a volunteer rescue worker who survived the collapse of the towers; a retired FDNY firefighter who responded to the site, an NYC Department of Sanitation employee who volunteered in the rescue and a New Jersey resident who worked with the Salvation Army during the recovery.  The individual experiences are told first-hand and woven together in a theatrical presentation sharing their unique and inspiring responses to never forget September 11.
A profound performance that shows the heroism of people who have chosen to respond to devastation and hatred with quiet determination and a belief that they can and will make the world a better place." — Michael Arad, Designer of the World Trade Center Memorial
September 11 Never Forget. The published play, Performing Tribute 9/11, is available for a $10 download fee. You may also purchase a paperback copy of the book here.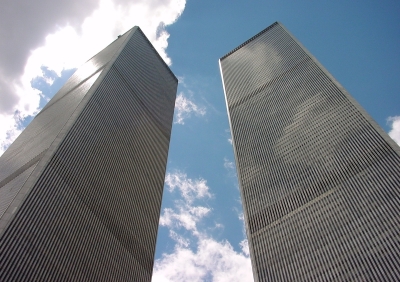 SEPTEMBER 11 NEVER FORGET
PRODUCTION HISTORY:
2021 – 20th anniversary: Schools and community groups around the world stage readings of "Performing Tribute 9/11" to never forget.
2017 – Fifth Avenue Presbyterian Church, New York City
2015 – Kean University, NJ
2011 – Harlem Stage, NY; Mount Olive Public Library, NY; Theatre at St Clements, NY;  All Souls Church, NY; Jan Hus Church, NY; Faith Lutheran Church, NY; Temple Israel of Northern Westchester, NY
2011 – Interchurch Center, New York City
2010 – Bay Shore High School and Amityville High School's awareness weekends, Long Island
2009 – Fire Chief's Convention, Albany, NY
2008 – Tribeca Performing Arts Center, New York City